Friday, 22 Apr 2022, 19:30
The Space Between, 28 Fenian Street, Dublin 2, View Map
Tickets on Eventbrite (use membership email as promocode)
The AAI are proud to present a talk by Adam Nathaniel Furman and the launch of Queer Spaces: An Atlas of LGBTQIA+ Places & Stories
In recent years the London-based artist and designer Adam Nathaniel Furman has emerged as a leading critical voice in British architecture. Adam works in spatial design and art of all scales from video and prints to large public artworks, architecturally integrated ornament, as well as products, furniture, interiors, publishing and academia.
A graduate of the AA in London, Furman has focused much of their work on the importance of diversity and representation in architecture, both aesthetically and demographically, and approaches architecture and design as a visual and cultural pursuit, which is highly aesthetic, sensual and celebratory of mixed cultures. Part of a movement that Dezeen has called 'New London Fabulous', which focuses on a limitless and joyful approach to design, they are a strong critic of the prevailing aesthetics of "modernism," and of the stagnant forces within architecture, believing more in a post-modern expresson that includes the incorporation of otherness, alternative states of being, and aspects of politics, embodied aesthetically in a liberal manner.
Their work spans across and beyond scale, craft and dimension. From small ceramic objects to furniture and publications, to buildings and interiors and through to the digital metaverse, the powerful use of colour and ornament reflects an interest in the acceptability—or rejection— of diverse modes of expression within the urban environment and the field of architecture.
Adam's work has been exhibited in London, Paris, New York, Milan, Melbourne, Rome, Tel Aviv, Mumbai, Vienna & Basel, amongst other places, is held in the collections of the Design Museum, the Sir John Soane's Museum, the Carnegie Museum of Art, the National Gallery of Victoria, the Abet Museum, & the Architectural Association, and has been published widely. Adam has lectured at the RIBA, Harvard GSD, UC Berkeley, the Carnegie Museum of Art, the Vitra Design Museum & the Casa dell'Architettura Rome, amongst others, and has taught courses at several universities as well as having been Studio Master of Productive Exuberance at Central St Martins in London. A co-director of Saturated Space at the AA (an influential research group on colour in Urbanism and Architecture), Adam is a published author, a vocal advocate for diversity and representation in architecture, urbanism and design, and has been a judge for the Dezeen and FRAME awards, amongst others.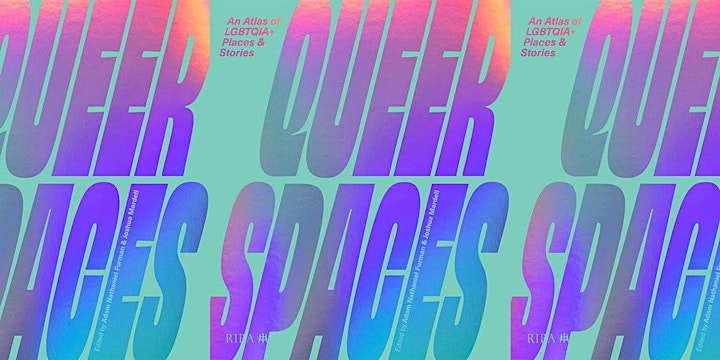 An independent bookshop in Glasgow. An ice cream parlour in Havana, where strawberry is the queerest choice. A cathedral in ruins in Managua, occupied by the underground LGBTQIA+ community.
From forming a staging area for community action, to encouraging safe places for identity exploration, the spaces in which we gather can catalyse us all to act. In their simplest form, queer spaces have facilitated queer people to exist and be together, and there will always be a need for them.
The AAI are honoured that this event is also the exclusive Irish launch of "Queer Spaces, An Atlas of LGBTQIA+ Places & Stories".
Co-edited by Adam Nathaniel and Josh Mardell, and published by RIBA Publishing, this landmark publication tells the stories of queer spaces from the past two hundred years from all around the world, with contributions by dozens of incredible queer figures writing about spaces that have great meaning to them, and a foreword by Olivia Laing.
In this lavishly illustrated volume, Adam and Joshua have gathered together contributors to share stories of spaces, from the educational to the institutional to the re-appropriated, and many more, that recognise LGBTQIA+ life as strong, vibrant, vigorous, and worthy of its own place in history. Looking forward, it suggests visions of what form these spaces may take in the future to continue uplifting queer lives and encouraging active communities.
With historic, contemporary and speculative examples from around the world, Queer Spaces recognises LGBTQIA+ life past and present as strong, vibrant, vigorous, and worthy of its own place in history. Looking forward, it suggests visions of what form these spaces may take in the future to continue uplifting queer lives.
A limited number of copies will be available for purchase at the event.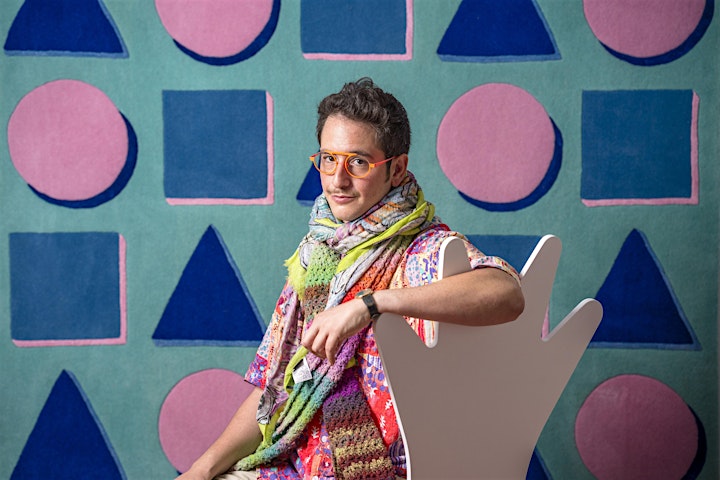 Photograph by Gareth Gardner